Corporate Philosophy
Building a better company together
Wanting our children to join Nishiyama
This is the kind of company we want to become

For the future, and for our children
Pursuing harmony between life's purpose and industrial productivity
Introduction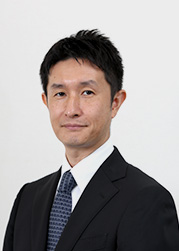 Nishiyama started operations in 1949 in a small workshop. We have since grown to become a leading manufacturer specialized in small-diameter steel pipes with a significant share of the market and renown for our small pipes and technological capabilities. About one-fifth of our employees are working with their relatives in our company. We aim to become a company that our employees want their children to join. A comfortable, friendly workplace such as ours highly motivates them, which leads to better quality and customer satisfaction. The most important success factor in the manufacturing industry is for each and every employee to love the products they are making. Products made with love are guaranteed to satisfy end users. We will continue to support local employment and gain know-how and experience going forward with the goal of being a centenary enterprise and contributor to the regional economy. Atsushi Matsuyama President, CEO
Company Profile
Company Name

NISHIYAMA SEISAKUSHO CO., LTD.

Foundation

1st April 1949

President

Atsushi Matsuyama

Base Stock

95 million yen

Employees

150

Major Customers

Honda Trading Corporation
Toyota Tsusho Corporation
Authorized Supplier for TOYOTA MOTOR CORPORATION
Authorized Supplier for Honda Motor Co., Ltd.
Sumitomo Heavy Industries, Ltd.
NORITZ Corporation
Hitachi Industrial Equipment Systems Co., Ltd.
Major Suppliers

NIPPON STEEL CORPORATION
JFE Steel Corporation
NIPPON STEEL PIPE CO., LTD.
JFE Welded Pipe Manufacturing Co., Ltd.
NIPPON STEEL COATED PIPE Co., Ltd.
NJT Copper Tube Corporation

Major Financers

The Bank of Yokohama,Ltd (Kozu Branch)
Japan Finance Corporation (Atsugi Branch)
The Shoko Chukin Bank, Ltd. (Yokohama Branch)
Mizuho Bank, Ltd. (Odawara Branch)
Hokuto Bank, Ltd. (Numadate Branch)
Nishiyama Seisakusho is a Driving Company for the regional future.

"Driving Companies for the regional future" are selected through a program operation by the Ministry of Economy, Trade, and Industry. Selected companies are recognized for exerting economic impact with a high growth potential, for serving as a cornerstone in the value chain of the regional economy, and for being a candidate in fulfilling a central role in driving economic growth in their region.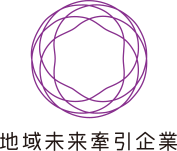 By taking advantage of regional characteristics to create high added value and create an economic ripple effect on other companies, etc., in the region, "the Driving Companies for the regional future" chosen by the Ministry of Economy, Trade, and Industry are expected to actively achieve further growth of businesses that strongly drive regional economic growth, or to establish such growth-driving businesses in the future.
By utilizing support measures such as the Regional Future Investment Promotion Act in order to stimulate business which drive the regional future, Nishiyama Seisakusho will strive to create a positive cycle which attracts further investment and human resources to the region through regional industry with high business potential, appealing employment opportunities, and good wages.